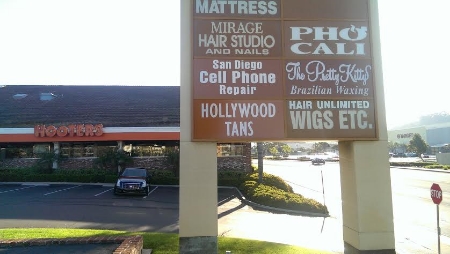 619-889-1918. The Original San Diego Cell Phone Repair Company.
iPhone Screen Repair
Samsung Screen Repair
LG Screen Repair
HTC Screen Repair
Best Cell Phone Repair in San Diego. Same Day Repair. This website contains prices for fixing cracked screens only. We also repair charging ports, batteries, headphone jacks, broken cameras and many other types of repairs. For those types of repairs simply call us for a quote for your cell phone. Done fast and cheap. Same day repair. With 5 yrs of high end cell phone repair, San Diego Cell Phone Repair has consistently been referred by Verizon, At&t, Sprint and T-Mobile stores. Known for repairing the most difficult cell phones. Best Android screen repair in San Diego. Samsung, HTC, LG, Motorola and yes of course iPhone. We fix almost all popular common cell phones. Not just only iPhone. This skilled art and experience on all these cell phones can be watched on our social media pages, particularly our Facebook page. You can walk into the shop anytime during business hours to have your phone repaired. There is no appointment required. You can also use this website to pay with your credit card if you live outside of San Diego and mail in your repairs if needed. Just mail us your phone and we pick up the shipping at no cost back to you using priority ship USPS. Thank you for looking at our website and business.
---
1400 Camino De La Reina, Suite #112. San Diego, CA 92108. Take the 8 freeway and exit off Mission Center Rd. Go north 1 block. Turn right on Camino De La Reina. Located directly next door to Hooters Restaurant Mission Valley. Look for the San Diego Cell Phone Repair signs.